From the Website of

PHILSTAR

NEWS
links: http://www.philstar.com/headlines/2016/08/08/1611344/fuming-dela-rosa-curses-pnp-officers-narco-list
-----------------------------
Drug war toll: 6 more killed in Metro Manila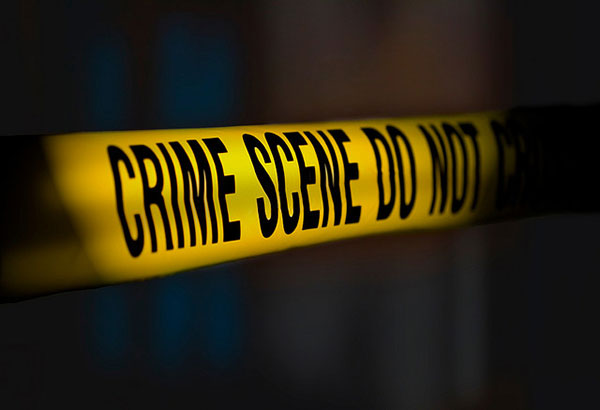 MANILA, Philippines – Six more persons believed to be involved in illegal drugs were killed in Metro Manila since Tuesday night.
Four of the suspects were shot dead by police in separate drug stings.
In Quezon City, Salvador Lucasia, who was included in the drug watchlist, was killed after he allegedly shot it out with police officers in Barangay Bagong Silangan at around 11:30 p.m.
Lucasia allegedly sold shabu to a policeman who posed as a buyer. Sensing the presence of police in the area, the suspect tried to escape, prompting lawmen to chase him.
When cornered, Lucasia allegedly shot the police officers who returned fire.
The suspect was rushed to the East Avenue Medical Center where he was declared dead on arrival from a gunshot to the chest.
Nation ( Article MRec ), pagematch: 1, sectionmatch: 1
Police said they set up an entrapment operation against Lucasia after they found out that he continued his illegal drug deals after he surrendered to authorities on July 14.
The suspect allegedly yielded a loaded caliber .45 pistol, two sachets of shabu and P200 in marked money.
Suspected drug pusher Warren Florencio, 32, who had reportedly refused to surrender to police in several Oplan Tokhang visits, was killed by unidentified assailants along Commonwealth Avenue.
Florencio was gunned down in Barangay Holy Spirit at past 11 p.m.
Batasan police station commander Superintendent Lito Patay described Florencio as a known drug pusher in the area.
In Pasig City, anti-narcotics officers shot dead an alleged pusher identified only as "Jamil" in what police said was a shootout following a sting in Barangay Palatiw.
Chief Inspector Renato Castillo of the Pasig police anti-illegal drug unit said Jamil was included in the drug watchlist of Barangay Pinagbuhatan.
Castillo said the suspect was about to hand over shabu to a policeman who posed as a buyer, when he sensed that he was dealing with a police officer.
Jamil allegedly pulled out a gun and shot the policeman but missed, prompting the latter to shoot him.
Jamil died on the way to the Rizal Medical Hospital, police said.
Investigators said they recovered a caliber .38 revolver and 12 sachets of shabu from Jamil.
In Pasay City, a suspected drug pusher was found dead with a bullet wound in the head at the corner of Taft Avenue and Bernabe street yesterday.
Police said the suspect, identified only as Roy, was discovered sprawled in the street by passersby.
A sachet of shabu was reportedly recovered from his pocket, probers said.
In Manila, two alleged drug personalities were killed in separate encounters with police.
A certain Paulo, said to be a member of the Sputnik Gang, was shot dead after he allegedly traded shots with members of the Manila Police District following a sting along Zamora street.
Prior to this, police said Paulo was supposed to deliver P2,000 worth of shabu to Joel Cañeda, alias Doglas, allegedly a top drug dealer in Barangay 843.
Police said they recovered four sachets of shabu and a caliber .38 revolver from the suspect.
An unidentified drug suspect, who allegedly yielded three sachets of shabu, was shot dead by police in Parola Compound in Tondo.
Two members of the Moriones police station were about to approach the suspect when he allegedly pulled out a caliber .45 pistol and shot them, prompting them to return fire.
The suspect was declared dead on arrival at the Gat Andres Bonifacio Memorial Hospital.
20 drug suspects fall
At least 20 drug suspects were arrested by police in the continuing drug war in the metropolis.
Police said 13 people allegedly involved in illegal drug deals were apprehended in Quezon City since Tuesday.
Seven others, including three women, were nabbed in drug stings and during the implementation of Oplan Tokhang in separate operations in Pandacan and Tondo in Manila.
Arrested were Jane Barrios, Rosemarie Diaz, Rosanna Francisco, Ramley Austria, Reynan Astorga, Ronald Silleza and Arnel Galit.
Police said they recovered from the suspects sachets of shabu and drug paraphernalia. – Romina Cabrera, Mike Frialde, Perseus Echeminada, Ghio Ong
---
PROTECTION AND PROMOTION OF HUMAN RIGHTS

---
-----------------------------------------------------------------------------------------------
--------------------------------------------------------
----

-----------------------------