PEOPLE ANTI CRIMES PROMOTIONS
PROMOTIONS ND CONSTRUCTIVE CRITICISMS
COMMENTARY AND SUGGESTIONS ON EQUAL JUSTICE SYSTEM
AND ANTI CRIMES FOR GOOD GOVERNANCE AND SOCIETY IN THE PHILIPPINES
UPDATE DECEMBER 09, 2016
"
UN: PH will violate intl pact restores Death Penalty
"
THE PEOPLES ANTI CRIMES PROMOTIONS UPDATES TODAY DECEMBER. 09, 2016 ON CRIMES IN OUR SOCIETY WE GATHERED DATA FROM NEWS AND GOVERNMENT WEBSITES AND OUR CAMPAIGN AND PROMOTIONS. OUR DATA GATHERED FROM INQUIRER NEWS
UN: PH will violate intl pact restores Death Penalty
.
OUR SUPPORT AND CAMPAIGN ALSO ON THE GATHERED NEWS IS ABOUT
"DEATH PENALTY"
. SA ATING PAG-ANTABAY SA MGA KRIMEN
SA LIPUNAN NGAYON AY PATULOY TAYONG KUMAKALAP NG MGA DATUS HINGGIL DITO AT ATING PUSPUSANG IPINOPROMOTE ANG PAGSUPIL SA ANUMANG KRIMEN AT MAGPANUKALA NG MGA SISTEMATIKONG HAKBANG NG PULISYA AT MGA TAO NA MAGING CONCERN SA KAPALIGIRAN LABAN SA KRIMEN AT MAGKAISA AT MABUKLOD NA SUMUSUNOD SA HUMAN RIGHTS AT LEGAL AT EQUAL JUSTICE UPANG MAKATULONG AT HINDI DAGDAG PROBLEMA PA SA LIPUNAN PARA SA KATAHIMIKAN AT KAUNLARAN NG PAMUMUHAY.

ANG BOSES NG ANTI CRIMES PROMOTIONS SA GABAY NG MILAGRO AT KALIWANAGAN NI BANAL NA SANTA MARIA SA PAGPAPALAYA SA INEQUALITIES IN JUSTICE AT POLITICS AT GOVERNANCE SA BANSANG ITO AY MAKAPAGBIGAY BIGAY LIWANAG SA ATING GOBYERNO AT LIPUNAN UPANG PAIRALIN ANG

EQUAL JUSTICE AT GOOD GOVERNANCE AT HUMAN RIGHTS

UPANG MAKAPAMUHAY NG MAPAYAPA ANG BANSANG ITO NA LIGTAS SA PANGAABUSO AT KRIMEN AT INEQUALITIES NG HUSTISYA SA BANSANG ITO.
ANG BOSES AT OPINYON AT KONSULTASYON NG PEOPLES ANTI CRIMES PROMOTIONS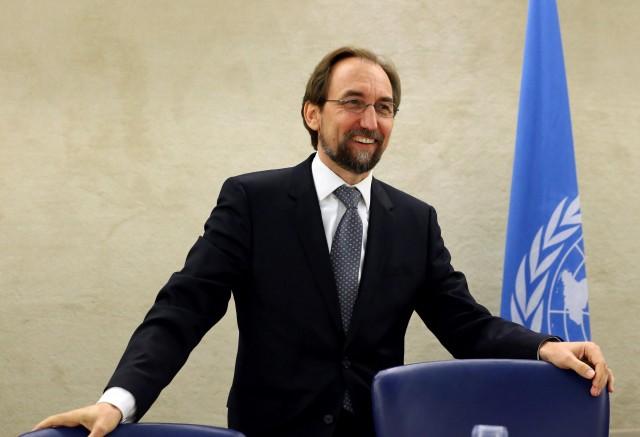 SA
LINGGONG ITO AY HINGGIL SA ISYUNG ATING NAKAPALAP SA MGA BALITA MULA INQUIRER NEWS KUNG SAAN AYON SA KANILANG PAHAYAG AY BINATIKOS NG U.N. ANG PAGRERESTORE NG DEATH PENALTY SA BANSA KUNG SAAN ITO AY VIOLATION ON AGREEMENT IN HUMAN RIGHTS IMPLEMENTATIONS AS STATE PARTY NG UN.
ANG PEOPLES ANT CRIMES PROMOTIONS AY USAPING ESPIRITWAL UNANG UNA ANG SIDE DITO O PRO LIFE AT PAGSUNOD SA ARAL NG DIYOS IN FAITH IN HIM THRU JESUS CHRIST AND HIS ENTIRE WORDS. GOD REPEAL IN THIS KIND OF PUNISHMENTS EVEN THOUGH HE CREATED GOVERNMENT AND GIVE THEM AUTHORITY TO PUNISH PEOPLE IN THEIR SINS AND HAVE JUDGMENT DAY FOR ALL. JESUS CHRIST FORGIVE OUR SINS SO AS FORGIVING AND GIVING MERCY TO CRIMINALS LIFETIME IMPRISONMENT IS EQUAL JUSTICE IN THEIR HEAVY CRIMES AND STOP THEM IN MAKING CRIMES AND FOR NOT DESTROYING GOOD COMMUNITY.
WE ALSO SUPPORT HUMAN RIGHTS AND PROMOTING IT FOR HUMANITY AND GOOD PRACTICAL DEEDS ABIDING GODS TEACHINGS. PRACTICALLY COMMON OF HUMANE TREATMENT AND NOT BEING AN ANIMALS EVEN THEY SHOW ANIMAL BEHAVIOR IN SOCIETY TO BE JAILED OF NON RESPECTING OTHERS RIGHTS AND LEGAL.
PUNISHENT OF DEATH IS NOT A SOLUTION TO STOP CRIMINALS AND CRIMINALITIES KUNDI RELIGION, HIGHER EDUCATIONS, ECONOMIC ISSUE, AND OTHER NON FORCEABLE STEPS. THEN GOOD GOVERNANCE AND EQUAL JUSTICE AND STRICT IMPLEMENTATIONS OF LAW WHICH IS FAIR TO ALL. ITO ANG MAGPAPABUTI O PREVENTIONS DAHIL KUNG MABUTI AY WALANG GAGAWA NG KRIMEN AT KUNG MAY MAGOOCCUR STRICTLY GOVERNMENT CAN RESOLVE AND STOP THEM AT KUNG HEINOUS AY TAMA NA ANG LIFETIME AT HINDI ANG DEATH PENALTY.
USAPIN ITO NG PAGPAPABUTI NG TAO AT ANO ANG MAGPAPABUTI TAKUTIN ANG TAO NG DEATH PENALTY? SA PALAGAY KO BIBLE ANG MAHUSAY NA MAGPAPABUTI SA TAO AT NASABING MGA HAKBANGIN. WIKA NGA MARAMING CAUSE ANG CRIME AT ANUMAN ITO AY USAPIN GENERALLY ITO NG PAGPAPABUTI NG TAO SA BANSA O MUNDO AT ME GOBYERNO O WALA COMMONLY SOMEBODY WILL REACT KUNG MAY ABUSO AT KRIMEN O KAGAYA NG KINABABALIWAN NG KAPITBAHAY KO NA MASAMA KA....
ANG ATING OPINYON KAYA MARAMING KRIMEN DAHIL SA ANG ROOT NITO AY ISA SA
DAHILAN KAGAYA NG KAHIRAPAN O ISYU NG KAHIRAPAN AT KUNG ANO ANO PA DEPENDE SA BANSA AT AREA GAYUNMAN COMMON CRIMES SA TAO AY KAHIT SAAN AY NAGOOCCUR KUNG KAYA'T GENERALLY ANG SOLUSYON AY ANG NASABING HAKBANG AT SA GOOD GOVERNANCE AY IADDRESS ANG KAHIRAPAN AT INEQUALITY SA BANSA NA SIYANG ROOT OF CRIMES AT ANDYAN ANG BULK OF CRIMES SA BANSA.
SA ISANG BANDA KUNG ANG BATAS NA ITO ANG MAGPAPATIGIL NAMAN SA SALVAGING AT EJK AY WHY NOT NA MAIPASA ITO AT LEAST NALITIS ANG PAPARUSAHAN NG KAMATAYAN AT HINDI SINALSAVAGE. SA ISYU NG INOSENTE ANG POSIBLENG MABITAY AY MAS MAY LABAN DITO ANG ISANG TAO KESA SALVAGING AT KASABAY NAMAN DAPAT NG PAGPASA NITO AY PAGPAPAIRAL NG FAIR JUSTICE BAGAMAT INHUMAN ITONG DEATH PENALTY KAHIT FAIR PA ITO SA TINDI NG KRIMEN NG ISANG TAO NA WIKA NGA KAHIT SAMPU PA BUHAY NG KRIMINAL THEY DESERVE TO DIE TEN TIMES. ANG SISTE LANG DITO ANG EPEKTO KAYA NITO AY MATIGIL NGA ANG EJK O SALVAGING O BAKA GAWING DAHILAN LANG ITONG DEATH PENALTY PARA LALONG PUMATAY NG TAO OUT OF JUSTICE.
NGAYON HIKAYAT KO SA TAO AY SUPORTAHAN ANG BIBLE AT HUMAN RIGHTS O
HUWAG NATING IPASA ANG DEATH PENALTY. SAPAT NG IKULONG NG LIFETIME ANG CAPITAL OFFENSE AT KAAKIBAT NITO ANG ATING PAGPAPATAWAD GIVING THEM LIFE AT KAHIT DITO BINIGYAN NATIN SILA NG BUHAY AT SANA GOD GIVE US LIFE ALSO LIFETIME DIN UP TO ETERNITY. WALANG BATAS ANG HIGIT NA MAIIPATUPAD SA BANSA MORE THAN HUM,AN RIGHTS TO PROTECT THE PEOLES RIGHTS O BAWAT TAO ITSELF MULA PAMAMALAKAD NG PAMAHALAAN AT PAKIKIPAGKAPWA TAO AT BAWAT ASPETO NG BUHAY ETC. ETC. WHAT LAW AND PROTOCOL THIS COUNTRY PROTECT THE PEOPLE FAIRLY. BE HUMANE SA LAHAT NG TAO AT SA PAGHARAP SA KASAMAAN O EVILNESS O KRIMEN AY MAY MAHUSAY NA BATAS AT PAMAMAHALA NA MAINAM NA IPATUPAD AT HINDI ANG NASABING PAGPAPARUSA NG BITAY. HAVE MERCY AND FORGIVENESS AT SAPAT NG IKULONG SILA AT UPANG MAIWASAN ANG HEINOUS CRIMES ITO ANG MAHUSAY NA PARAAN I VOICE IN MY PROMOTIONS.
ANG KONSULTASYON KO SA PAMAHALAAN AY ITULOY ANG STRICT GOOD
GOVERNANCE AT SA PUNISHMENTS AY WAG NANG IBALIK ITONG DEATH PENALTY. IREFORM AND GOBYERNO AT PAIRALIN ANG EQUAL JUSTICE AT LINISIN ANG PAMAHALAAN PARA MAKASERBISYO NG PATAS AT THE SAME TIME LINISIN ANG BANSA SA KRIMEN IN FAIR ALSO. WIKA NGA MAY PAGPAPATAWAD NA DAPAT NASA NG KULUNGAN AT MAY DAPAT PALAYAIN AT ITONG NOT RESTORING DEATH PENALTY WE GIVE MERCY AND FORGIVENESS TO HEINOS CRIMINALS BAGAMAT MAHIRAP PATAWARIN ANG MGA ITO.
MULI MAGKAISA SA DIYOS AT KRISTO HESUS AT BUHAY AT KANYANG ARAL SA BIBLE SA GABAY NG BANAL NA SANTA MARIA AT KANYANG MGA HIMALA AT KALIWANAGAN. NAWAY MALIWANAGAN ANG LAHAT AT ISABUHAY ANG ARAL NG DIYOS AT KUMON NA MABUTI NA MAKADIYOS.

NAWAY GABAYAN NG DIYOS AT KRISTO HESUS AT NG BANAL NA SANTA MARIA NA MAGKAROON NG MABUTING BANSA SA PILIPINAS MULA LIPUNAN AT PAMAHALAAN AT IADYA ANG TAO SA MASAMA SA ANUMANG PANGAABUSO MULA GOBYERNO AT TAO. NAWAY MAKIALAM ANG MILAGRO NG DIYOS UPANG MAGKAROON NG FAIR JUSTICE AT PAGTATANGGOL SA MABUTI. SUMUNOD KAYO SA DIYOS AT KRISTO HESUS SA KANYANG MGA ARAL AT NG MALIGTAS SA KAPAHAMAKAN AT KASAMAAN SPECIALLY SA TAKDA NG DIYOS SA LAHAT NG NAGKAKASALA.



ATING IKINAKAMPANYA AT PAIRAL MULI SA ATING PAMAHALAAN AT BANSA ANG EQUAL JUSTICE AT HUMAN RIGHTS AT GOOD GOVERNANCE AT MAGING MAKADIYOS. ANG KALIWANAGAN NI MOTHER MARY AY MAKATULONG SA INYONG MAPAGBAGO ANG TAO AT MAPAIRAL ANG MABUTI AT HINDI SILA MAHIKAYAT SA KASAMAAN AT KADEMUNYUHAN. NAWAY PROTEKTAHAN KAYO AT INYONG MABUBUTING PULIS NA NASUNOD SA DIYOS SA LAHAT NG LABAN AT POLICE OPERATIONS AND ACTIONS AT BIGYAN NG KAGALINGAN DITO UPANG MAKASUPIL NG WASTO , KEEP FAITH TO ALL POLICE NEVER ABUSE. ASIDE FROM YOUR PRACTICAL BLESSINGS OF BEST POLICE ACTIONS THE MIRACLE OF GOD SPIRITUALLY SUPPRESS THE CRIMINALS ANG ABUSERS HELPING YOU TO STOP EVILNESS IN THIS COUNTRY IT IS OUR SPIRITUAL SUPPORT IN TO OUR GOVERNMENT PARTICULAR IN POLICING DON'T ABUSE AND OR YOU WILL BE SUPPRESS BY MIRACLES OF GOD AND BEST POLICE ACTIONS ALSO... BE ENLIGHTEN WITH BIBLE AND MOTHER MARY IN THIS TIME AND AVOID CRIMES, EVILNESS.


MULI AY MALIWANAGAN SA LIWANAG AT MILAGRO NG DIYOS AT KRISTO HESUS AT BIBLE SA TULONG NI BANAL NA SANTA MARIA AT ESPIRITU SANTO ANG ATING GOBYERNO UPANG IPATUPAD NG TULUYAN ANG HUMAN RIGHTS BASED GOVERNANCE O FULL IMPLEMENTATION OF HUMAN RIGHTS AT GOOD GOVERNANCE AT EQUAL JUSTICE AT POLITICS AT ECONOMICS AT KUNG ANO ANO PA. NAPAKABUTI NG DIYOS SA GABAY SA ATING PAMUMUHAY AT SANAY ANG MGA KALIWANAGAN AT APARISYON AT ESPIRITWAL NA GUIDANCE AY MAGPABUTI SA INYO AT MAKATULONG UPANG ISAGAWA AT ISULONG ANG MABUTI SA GOBYERNO GAYUNDIN SA LIPUNAN AT MAGKAROON NG MABUTING GOBYERNO AT LIPUNAN ANG BANSANG ITO. SANAY MAKAMIT NG PILIPINAS ITO MULA SA GABAY NA KALIWANAGAN AT MAGKAISA AT MAGPAKABUTI ANG TAO AT LUMAYA NA ANG BANSANG ITO SA PAGHIHIRAP AT INEQUALITIES MULA HUSTISYA AT OPRESYON AT KUNG ANO ANO PA. GOD AND JESUS CHRIST AND MOTHER MARY LIGHTS AND MIRACLES, BLESS AND LOVE YOU ALL...

THE PEOPLES ANTI CRIMES PROMOTIONS PROMOTES TO HIERARCHY OF PNP ALL ENFORCEMENTS TO BE STRICT IN STANDARD PROCEDURES AND HUMAN RIGHTS BASED POLICING OR ABIDANCE IN ANY POLICE ACTIONS. IN RESPONDING ACTIONS THE HUMAN RIGHTS HAS TO BE CARRIED BY THE POLICE AND BE FLEXIBLE IN TAKING ACTIONS FOR NOT VIOLATING HUMAN RIGHTS.

THE PEOPLE ANTI CRIMES PROMOTIONS PROMOTES TO THE PEOPLE AND THE PUBLIC OR
CIVIL SOCIETY TO SUPPORT PNP OR PHILIPPINE ENFORCEMENTS IN POLICING MATTERS TO REDUCE AND AVOID CRIMES IN SOCIETY FOR PEACE AND ORDER AND FOR PROTECTION OF EVERYONE. ALWAYS ABIDE LEGAL AND HUMAN RIGHTS IN HELPING OUR GOVERNMENT AND PNP IN RESOLVING CRIMES. IN CONCERNING TO OTHERS AND HELPING OTHER IN THIS KIND BE GOOD AND NOT ABUSING OTHERS ONLY. "WAG BASTA MANDAWIT NG TAO O ABUSO UPANG HINDI MAKAABUSO AT PERWISYO". SUPPORT PEACEFUL AND GOOD SOCIETY KEEPING FAITH TO GOD. IN PEACE AND GODLY AND CIVILIZED PEOPLE FACE AND RESOLVED WHO ARE AGAINST THE LAWS OF THE LAND. MAGING MABUTI SA PAGGAWA NG MABUTI AT HINDI ABUSO O ABUSADO. AVOID CRIMES AND HELP TO RESOLVED AND REDUCED IT. JOIN OUR CONCERN TO SOCIETY FOR ANTI CRIMES. HAVE FAITH THAT GOD THRU JESUS CHRIST HELP US IN EQUAL JUSTICE BLESSING US THE HELP OF MOTHER MARY LIGHTS AND MIRACLES TO HAVE EQUAL JUSTICE AND GOOD GOVERNANCE IN THE PHILIPPINES.

MAGTULUNGAN AT TUMULONG PARA SA KAPAKANAN NG LAHAT SA USAPIN NG PEACE AND
ORDER O PAGSUGPO NG KRIMEN AT KAABUSADUHAN. MAGING SIBILISADO SA PAMUMUHAY AT PAGHARAP O PAGCONCERN LABAN SA KRIMEN. SUMUNOD SA PROSESO NG BATAS O BATAS MULA HUMAN RIGHTS AT EQUAL JUSTICE UPANG MARESOLBA AT PROTEKTAHAN NATIN NG PANTAY ANG LIPUNAN AT MASUGPO ANG KRIMEN. ANG MAKALUMANG PAGUUGALI O KULTURA SA GANITONG USAPIN NA NAGKAKAISA SA MALING GAWA LABAN SA KRIMEN NA NAGRERESULTA NG PANGAABUSO AY IWASAN UPANG HINDI MAKAPERWISYO NG INOSENTENG TAO AT SUNDIN ANG TAMANG LEGAL NA PROSESO AT STANDARD PROCESS NG BATAS UPANG MASUGPO ANG KRIMEN NG PANTAY AT HINDI NANGAABUSO. NAPAKAHIRAP TINGNAN NA PAGTULUNGAN NG ATING LIPUNAN O TAONG BAYAN NA KUYUGIN ANG ISANG TAONG INOSENTE NA NADADAWIT LANG SA INISYATIBA NG ISANG MALI ANG PANANAW AT PAWANG MAARING MAY SIKOLOHIKAL PANG PROBLEMA. TUMULONG SA GOBYERNO NG NAAYON SA BATAS NA IPINAPATUPAD NG GOBYERNO AT BILANG SIBILISADO SA MAKABAGONG PANAHON. ANG DIYOS AMA AT ANAK AT TULONG NI BANAL NI SANTA MARIA AY GUMABAY SA ATING LAHAT SA MABUTING PAGTULONG SA KAPWA AT ATING SARILI.

ANG LIWANAG NG DIYOS MULA KAY KRISTO HESUS AT BIBLE O SALITA NG DIYOS AY MAGBIGAY LIWANAG SA INYO PARA SA MABUTI AT MABUTING PAMUMUHAY AT KALIGTASAN SA TULONG NA
KALIWANAGAN AT MILAGRO NI BANAL NA SANTA MARIA. SANAY MAGTINO KAYO SA BIBLE O ARAL NG DIYOS HANGGANG KAY KRISTO HESUS O ESPERITWAL NA KABUTIHAN. PARA SA MABUTING BUHAY O MABUTI AT KALIGTASAN TANGGAPIN ANG DIYOS MULA KAY KRISTO HESUS AT ARAL NG BIBLE O KANYANG SALITA SA TULONG NI SANTA MARIA NA NAGLUWAL NG BUKAL NG BUHAY AT LIWANAG NG BUHAY O TIGAPAGLIGTAS. ANG TUMATANGGAP AT NANALIG LANG ANG BINIBIGYAN NG BLESSING NITO. ANG MABUTING BALITA NA TUMATAWAG SA LAHAT PARA SA KABUTIHAN AT KALIGTASAN AY INYONG TANGGAPIN AT ISABUHAY. SUNDIN ANG ARAL NG DIYOS SA PAGHARAP SA MASAMA AT PAGSUNOD SA GOBYERNO O BATAS LABAN SA MASAMA. PAIRALIN ANG MABUTI MULA SA BIBLE...


SUPORTAHAN NATIN ANG PAGSUPIL NG KRIMEN MULA SA PAGIGING MABUTI O PAGGAWA NG MABUTI. SUPORTAHAN ANG EDUKASYON AT MGA RELIHIYON AT IBAT IBANG MAKAKAPAGPABUTI SA BAYAN NA LEGAL UPANG AKAYIN TAYO SA MABUTI AT WASTO AT ANG TAO AY UMIWAS SA MASAMA AT MAPIGILAN ANG MGA PAGKAKAMALI NA HUMAHANTONG SA KRIMEN AT PANGAABUSO NA NAKAKAPERWISYO NG TAO.

SUPORTAHAN NG ATING BAYAN ANG PAGSUPIL NG KRIMEN SA PILIPINAS UPANG UMIRAL ANG
MABUTI AT MAWALA ANG KRIMEN SA PILIPINAS HINDI MAN SIYENTO PORSIYENTO PERO NASUSUPIL NA MAUBOS. ISUPLONG ANG MGA KRIMEN AT PANGAABUSO SA BAYAN MULA TIWALING ABUSONG KAPULISAN HANGANG MAMAYANG KRIMINAL AT ABUSADO. ITAWAG SA 911 AT 8888 HOTLINE O PNP HOTLINE SA INYONG LUGAR UPANG MARESOLBA AT MAAKSYUNAN ANG MGA KRIMEN. SIGURUHING HINDI KAYO NANGAABUSO AT NANINIRA LANG NG HINDI MAKAPERWISYO NG TAO.

ON THE MEDIA FROM TELEVISION AND OTHERS WE HOPE THEY SUPPORT EQUAL JUSTICE IMPLEMENTATIONS IN THE PHILIPPINES FOR GOOD OF THE PEOPLE AND PHILIPPINE SOCIETY AND GOOD GOVERNANCE AND FOR GODLY FAITH. THE MEDIA ALSO SHOULD NOT ABUSE PEOPLE ETC., ETC., AND MAKE TRIAL BY PUBLICITY OR OVERWHELMING THE ISSUE TO EARN AND TO HAVE RATINGS AND ABUSE INNOCENCE OF THE PEOPLE. SOME OF THE MEDIA INSTEAD OF HELPING THE INNOCENT AND VICTIMS THE VICTIMS ARE BEING ABUSED AND OPPRESSED MUCH ON ABUSES AND INCOMPETENCE AND BIAS OF SOME MEDIA. AGAIN BE EQUAL AND JUST AND SUPPORT EQUAL JUSTICE AND GOOD GOVERNANCE, BE NOT BIAS AND ABUSIVE AND INCOMPETENT THAT WOULD OPPRESSED AND ABUSE INNOCENT PEOPLE AND SADLY IN FAVOR OF THE OFFENDERS, ETC., ETC. GOD BLESS YOU THE LIGHTS TO GUIDE YOU IN EQUAL JUSTICE... ANG MEDIA AY KAILANGAN NG TAO SA PAGPAPAIRAL AT PAGPAPALAGANAP NG EQUAL JUSTICE AT GOOD GOVERNANCE AT PAGKAKAISA AT PAGPAPAAKSYON NG GOBYERNO AT KUNG KAYAT HUWAG MAGING UNFAIR O ABUSO O BIAS AT NG HINDI KAWAWA ANG TAONG MALILIIT AT NANGANGAILANGAN NG KANILANG TULONG.

NAPAKALAKING INSTITUSYON NG MIDYA NA KAPAG ITO ANG UMABUSO AT NANGUNA AT KUMAMPANYA NG MALI O MAY BIAS AT PANGAABUSO AY KAWAWA ANG BIKTIMA AT LIPUNAN AT KINABUKASAN. ANG SAMAHAN NG MGA MIDYA AY MATUTONG SUMUPIL NG MIDYANG NAGKAKAMALI MULA TAONG GUMAGALAW DITO AT NETWORK O NAGPAPAGALAW DITO. SA MADALING SALITA KUNG SINO MALI AY SIYANG PAAKSYUNAN SA GOBYERNO KAHIT MIDYA PA ANG MAGKAMALI. BE COMPETENT AT MAHIRAP ANG MAGKAMALI KAYO AT ANG PAGTATAMA NINYO AY HINDI NA NINYO MAITAMA LALOT BUHAY ANG NAKATAYA DITO. HALOS MASAHOL PA SA ABUSONG PULIS ANG MIDYANG ABUSO NA KAKALAT KALAT SA LIPUNAN, DAPAT SUPILIN SA HANAY NG MIDYA ANG MGA GANITO.


ANG ANTI CRIMES AY PANGUNAHING NAKIKIISA SA LABAN SA KRIMEN AT SUMUSUNOD SA HUMAN RIGHTS AT LEGAL AT MGA DAPAT NA MABUTING SUNDIN AT KALABAN NG MGA ABUSONG PAGSUPIL AT MGA ABUSO LALO NA SA MGA MIDYANG ABUSO AT NASA GOBYERNO NA MAY MALAKING PAPEL PARA MAKATULONG SUBALIT SIYANG SISILA SA TAO. KAAKIBAT ANG LIWANAG NI BANAL NA SANTA MARIA AMING PAGLILIWANAGIN ANG NAGKAKAMALI AT NG MADALA SA LIWANAG AT ANG HINDI MADADALA SA MILAGRO AT LIWANAG AY SA IBANG KABABALAGHAN NG DIYOS AT PAGPAPASUPIL SA ANUMANG KRIMEN SA GOBYERNONG ITO.


"SUPORTAHAN ANG BAGONG PRESIDENTE SA KANYANG PANUNUNGKULAN NA PATULOY NA IREPORMA ANG PNP AT GAWING MABUTING PUMOPROTEKTA NG BAYAN ANG PULISYA NA KUMIKILALA SA HUMAN RIGHTS" WE PROMOTE ALSO HUMAN RIGHTS AND BIBLE TO GOVERNMENT AND ENFORCEMENTS. SUPPORT HUMAN RIGHTS BASED POLICING AT HINDI ANG INFLUENCED NG ABUSO SA POLICING ACTIONS AND MATTERS.

WE PROMOTE GOOD GOVERNMENT AND GOOD SOCIETY. SUPORTAHAN NG ATING PNP AT GOBYERNO ANG MAGKAROON NG MABUTING LIPUNAN AT MABUTING GOBYERNO. GOD AND JESUS CHRIST AND MOTHER MARY LIGHTS PROTECTS YOU IN FIGHTING CRIMES...

GOD AND JESUS CHRIST AND MOTHER MARY LIGHTS AND MIRACLES, BLESS AND LOVE YOU ALL....




PROMOTER,




HERBERT CURIA -

Herbert Curia